ABOUT
US
A Novel Biotech Company Aims at Providing Solutions to Predict & Prevent Diseases and Improve the Quality of Life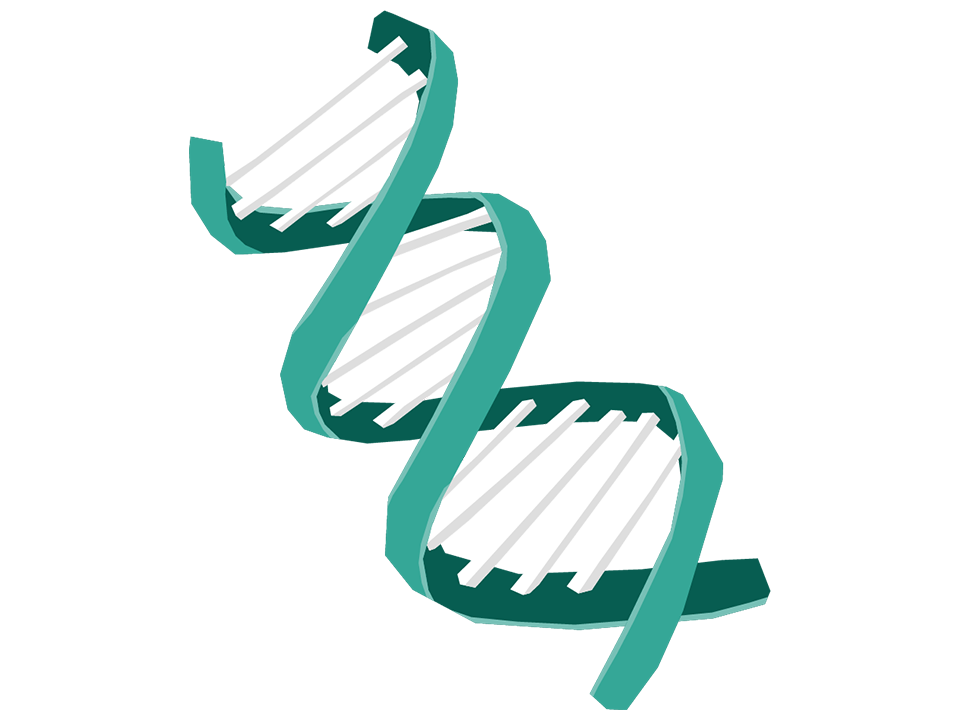 Our Mission
Provide innovative biomarker testing and supplement as well as scientific expertise to empower doctors to practice precision medicine and help clients maintain optimal health.
Our Vision
Let more people understand and benefit from medical wellness to stay healthy and happy.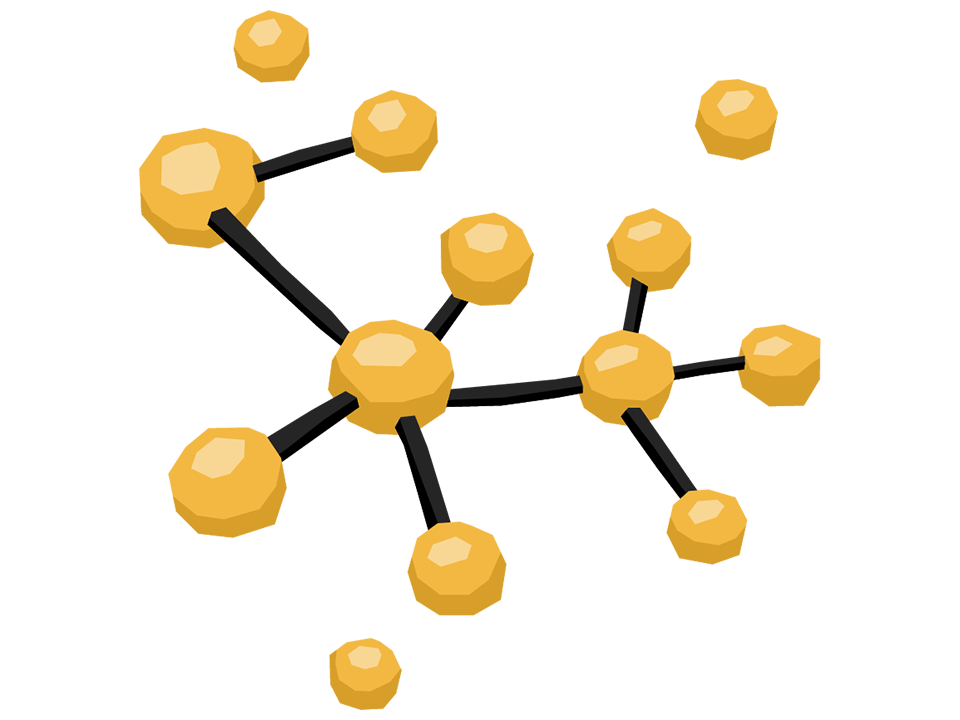 OUR BUSINESS
MODEL
We Work Closely with Customers to Understand their Challenges
Company Introduction by Govita's CEO - Vince Gao
Company Introduction by Govita's CEO - Vince Gao
Company Introduction by Govita's CEO - Vince Gao
DEVELOP
MOLECULAR BIOMARKER PANELS
to Test and Assess Disease Risks and Health Status
BOARD OF
DIRECTORS
Our Board of Directors Works very Closely with Us to Provide Support
Founder & CEO

Dr. Vince Gao, PhD

Dr. Vince Gao, PhD

Founder & CEO

https://govitatech.com

Dr. Vince Gao, founder and serves as Chief Executive Officer, has more than 18 years' experience in leading life science R&D and business. Dr. Gao has a deep passion for using high-technology to improve people's health and quality of life and increase the value of medical services. Most recently he served as the Executive President of Health Division of BGI, the world largest genomics company, where he pioneered the MS-Seq test for inborn errors of metabolism won the Top 10 Innovative Product Award at the 2013 China International Innovation Expo and his multi-omics preventive health approach served thousands of clients. Prior to joining BGI, Dr. Gao spent over 14 years at a global leading life science company AB Sciex for a variety of executive roles, including Laboratory Director for Japan and China, China General Manager and Asia Pacific Senior Business Director driving over USD $100 million annual business and overseeing more than 100 staff. Prior to joining AB Sciex, Dr. Gao served as the Senior Scientist of Drug Metabolism at AstraZeneca, a world-class pharmaceutical company, where he contributed significantly the development of an anti-breast cancer drug Arimidex of over USD $1 billion annual revenue. Prior to joining AstraZeneca, Dr. Gao served as Scientist at Hemagen, an US regenerative medicine company. Dr. Gao received his MS and PhD degrees in Bioanalytical Chemistry from The Northeastern University in the US.

Dr. Gao is Scientific Advisor of Biotechnology Research Institute at Hong Kong University of Science & Technology, Vice President of China International Talent Development Center Hong Kong Branch, Scientific Advisor of Beijing Union Hospital Clinical Laboratory, Senior Advisor of Shanghai Xuhui Hospital Clinical Laboratory, Visiting Professor of Hainan University, Scientific Advisor of Hainan Food and Drug Administration, Scientific Advisor and Honorary Director of Criminal Science Institute of Chongqing Public Security Bureau.

Director of Business Development

Dr. Guofeng Yang, PhD

Dr. Guofeng Yang, PhD

Director of Business Development

https://govitatech.com

Dr. Guofeng Yang serves as Director of Business Development at Govita Tech Limited. Prior joining Govita, Dr. Yang worked for the ROBERT BOSCH Group for 13 years. He has led various product divisions and Merge and Acquisition projects of BOSCH in Asia. Dr. Yang specializes in high tech product development and operation. He is also specialist at company integration and restructuring matters and has long range extensive working experiences in manufacturing sector in China and Germany. Dr. Yang completed his Engineer PH.D in the Tongji University (Shanghai). Before that, he got his Master Degree of Mechanical Engineering from the Bochum University, Germany.

Mr. Duncan Yu

COO of BGI

https://www.bgi.com

Mr. Duncan Yu, is the Chief Operating Officer of BGI and oversees BGI International Development Centre since 2014. Mr. Yu graduated from the University of Iowa in 1991 in Biochemistry. Prior to joining BGI, he has been working in GE Healthcare and Life Sciences, as General Manager for Greater China and Asia Pacific for the development of Genomics & Proteomics Systems.
DEVELOP
NOVEL MEDICAL FOOD
and Supplement Based on Metabolic Pathways
MANAGEMENT
TEAM
A Group of Scientists who are Passionate about Scientific Research and are Committed to Improving Human Health
DEVELOP
NOVEL ALGORITHMS
to Associate Biomarkers with Clinical Data for Personalized Intervention
SCIENTIFIC &
CLINICAL ADVISORS
Covered a Wide Field and are Committed to Work With Us to Improve Human Health and Quality of Life
Honorary Visiting Prof. of AIIT

Dr. Sourav Kundu, PhD

Dr. Sourav Kundu, PhD

Honorary Visiting Prof. of AIIT

Sourav Kundu earned a Doctor of Engineering (Dr. Engg. / Ph.D.) from Tokyo Metropolitan University in March of 1996 in the area of Artificial Intelligence application to Non-Linear Control Systems. Sourav has strong and extensive work experience in Control System Design, Artificial Intelligence (AI) , Blockchain, Distributed Ledger Technology (DLT), BFSI Technology, specially in the Insurance domain and has been engaged in a variety of multi-geography Bio-IT, Finance Technology and AI, Accounting Automation, Regional Finance Allocation projects in Technology Leadership Roles with top-level Fortune 100 companies. Sourav also held consulting roles as Lead Histotechnology consultant for Biomedical Process flow design in histopathology laboratories, implementing LIMS and Clinical Trials' related bar-coding, Logistics for sample collection, Gross Room automation and Robotics based Automation using Blockchain, at BioInformatics laboratories at the Hong Kong Science park, including Govitatech Laboratories. Sourav's insurance consulting roles were with multinational insurers like AXA Life Insurance, Cigna International etc., Technology consulting roles with with Sun Microsystems, Citi Group Japan, UBS Japan and Cigna Global Individual (Cigna Corp.) Hong Kong. Sourav, has also taught courses in Business, IT PMO, E-Commerce, Computer Science, Mechanical Engineering, etc. at universities in Japan, USA, Turkey, Australia, Italy, France, The Netherlands, Germany, UK, Singapore and India in addition to various companies in Japan, USA and Hong Kong, Sourav has current overall responsibility for the AI, Blockchain, IoT and Information Technology Platform, Strategy Leadership and overall IT Solution Architecture / Delivery at Knowledge Solutions Group, a global consulting company based in Japan. He is also Honorary Visiting Professor of Industrial Information Technology at Sangyo Gijutsu Daigaku (AIIT, Shinagawa, Japan). Sourav shares his time between learning new technologies, teaching, traveling and spending time with his 12 years old daughter in Hong Kong.

Founder & Managing Dir. of LBP

Dr. Lauren Bramley, MD

Dr. Lauren Bramley, MD

Founder & Managing Dir. of LBP

https://www.laurenbramleyhongkong.com/

Dr. Lauren Bramley is the founder and managing director of her namesake Hong Kong-based multidisciplinary medical and dental practice. She established a second clinic in Whistler Lauren Bramley & Partners Health & Innovation, specializing in anti-aging medicine and procedures.

Dr. Bramley takes an innovative approach to health, integrating a combination of cutting-edge preventative testing methods, medical genomics, lifestyle recommendations, nutrition and medicine to ensure that her clients live longer, healthier and happier lives. She successfully combines western medicine and the latest anti-aging innovations with the eastern philosophies of body harmony and the power of natural healing for an all-encompassing approach to well-being. Her broad international experience has facilitated a high level of sensitivity regarding the diverse cultural and social differences of her clients. In addition to her core general practice, Dr. Bramley has a special interest in physical fitness and endocrinology, and she is particularly recognized as an innovative global leader in the ever-evolving field of anti-aging medicine. Dr. Bramley is the co-author of the best-selling children's nutrition book 'The Baby's Table' (Random House Canada, 2004). She has also appeared in numerous high-profile newspapers and magazines, and on various television shows talking about preventative health topics and anti-aging issues. In 2016, she was a featured speaker at TEDx Vail, with the focus of her presentation being making informed decisions by monitoring four key bio-markers for optimal health, well-being and appearance. Dr. Bramley is a certified medical doctor in the USA, Canada, Australia and Hong Kong.

Founder of the KAO Center

Dr. Chia Chi Kao, MD

Dr. Chia Chi Kao, MD

Founder of the KAO Center

https://www.kaoplasticsurgery.com/

Dr. Kao completed a five-year general surgery program at the University of Washington and received his board certification by the American Board of Surgery in 1997. He quickly developed an interest in surgical endoscopy (minimally invasive surgery through the use of a small camera scope). Dr. Kao became a clinical professor at the University's Center for Video Endoscopic Surgery and taught residents and fellow surgeons this technique. He then completed a three-year plastic surgery program at the University of Southern California. Dr. Kao continues to expand his interest in endoscopic surgery to facial plastic surgery. He has taught other surgeons these specialized techniques at the endoscopic plastic surgery educational seminar in Los Angeles, California.

Dr. Kao has authored numerous publications that have appeared in professional journals. He has also lectured at national and regional meetings with presentations to such groups as The California Society of Plastic Surgeons. He appeared on the discovery learning channel featuring his endoscopic facial work. Dr. Kao is a Staff Plastic Surgeon at Saint John's Health Center in Santa Monica. He is a member of California Society of Plastic Surgeons and is certified by the American Board of Surgery and the American Board of Plastic Surgery. He now is the Founder and the Plastic Surgeon of the KAO center in the US.

Founder of Pen-Tech MS Soln.

Mr. Daniel Pentek, MBA

Mr. Daniel Pentek, MBA

Founder of Pen-Tech MS Soln.

Mr. Daniel Pentek is an MBA educated professional with a deep technical background and 15+ years' experience in the instrumentation and medical device industry. His expertise lies in identifying and developing new technology for competitive advantage. Mr. Pentek holds a track record of accomplishments in product development, marketing and management in a variety of technology spaces, having delivered within ISO 9001 and 13485 environments. He has demonstrated strengths in MS/MS, LC/GC Chromatography expert, innovation champion, product positioning, fiscal planning and budgets, as well as his achievements in his Master's in Chemistry and MBA.
PROVIDE
B2B & B2C SERVICES
to Clinics, Healthcare Providers and Customers