During the past two years, scientists and medical practitioners around the world have been working hard to gather information about the newly emergent SARS-CoV-2 virus which causes COVID-19 infection. Currently, there is a growing concern with regards to a common health complication after COVID-19 infection, so called long COVID. This term is used for a collection of lingering symptoms that appear after patients have recovered from COVID-19. A prominent medical journal The Lancet describes long COVID as 'modern medical challenge of the first order', and the concern is magnified as currently we have only limited knowledge about the potential long-term effects of long COVID on our body.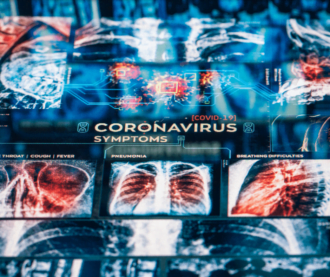 【What is long COVID】
The World Health Organisation (WHO) defines long COVID as:
Post-COVID-19 condition that occurs in individuals with a history of probable or confirmed SARS CoV-2 infection, usually 3 months from the onset of COVID-19 with symptoms that last for at least 2 month. This condition cannot be explained by an alternative diagnosis. Common symptoms include fatigue, shortness of breath, cognitive dysfunction but also other symptoms that generally have an impact on everyday functioning.
Scientific research suggests that 13.7% to 33% out of 20,000 COVID-19 patients in the UK have suffered from these lingering symptoms described as long COVID for at least 12 weeks post-infection. With over 1.2 million confirmed COVID-19 cases reported in Hong Kong as by May 2022, we can conservatively estimate that most likely more than 160,000 individuals have experienced long COVID.
【What are the symptoms of long COVID?】
Fever
Cough
Headache
Sore throat
Runny nose
Shortness of breath
Chest pain
Fatigue
Insomnia
Loss of muscle strength/ Muscle pain
Brain fog
Joint pain
Nausea
Diarrhea
Depression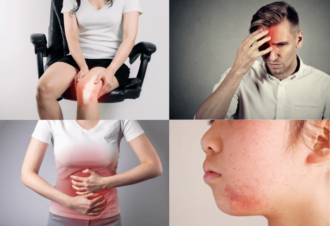 【Characteristics of long COVID】
Likelihood of long COVID is not correlated with the severity and treatment of the initial COVID infection;
Symptoms may reappear after initial recovery from the COVID-19 infection or they can persist since the initial onset;
The severity of the symptoms may fluctuate and patients may experience relapse over time.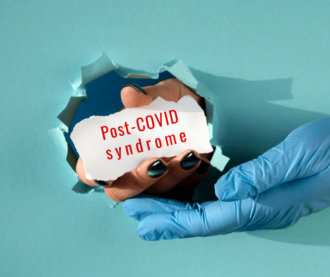 【The prevalence of long COVID】
COVID-19 is a disease caused by the SARS-CoV-2 virus.  The spike proteins of this virus attach to the healthy cells inside our body and use the ACE2 cell receptors to enter them. ACE2 receptors are present in virtually all our organs.  Each of our organs may contain different amount of SARS-CoV-2 virus during infection, and our ability to clear the virus from different tissues and organs may vary. SARS-CoV-2 virus may remain in our organs even after our rapid antigen test (RAT) results turn negative. The presence of long COVID indicates that:
  i) our body is still fighting against the hiding SARS-CoV-2 virus;
  ii) the function of our immune system is compromised and there is an ongoing unresolved inflammation of tissues and/or organs.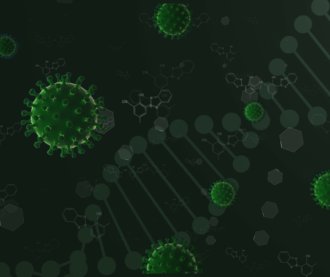 【Possible treatments for long COVID】
There are currently no unified guidelines to treat long COVID. Physicians adopt general medical procedures based on the clinical symptoms that the patients have. Yet, scientific studies show that our immune health can determine to a large extent whether we get infected with COVID-19, as well as the severity of the infection, and the likelihood of developing long COVID.
Post COVID Healer (PCH)
Driven by the BPO™ theory, Govita Laboratory combines genomic, metabolomic and proteomic pathway to identify the most critical immunity-related biomarkers connected to COVID-19  infection. These biomarkers help us to understand our customers' health at cellular level. We then apply advanced computational strategies to generate a personalized nutraceutical formula, named Post-COVID healer (PCH), which provides optimal doses of selected supplements to effectively alleviate long COVID symptoms.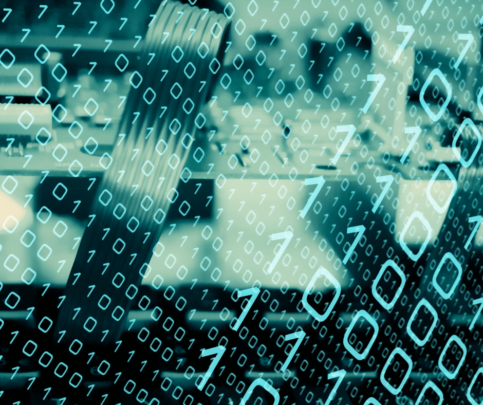 We evaluate three critical biomarkers, which reflect the following functions:
1) Ability of immune cells to replicate and efficiently deal with infections
2) Cellular ability to recover from oxidative damage 
3) Cellular protection against infections and autoimmune disorders
The three biomarkers are combined into Cellular Health Index (CHI) which evaluates your overall immune health. The Cellular Health Index results are then used to compute the most effective personalized PCH supplementation formula, which helps to:
1) Regulate immunity
2) Repair damaged cells
3) Lower the infection risk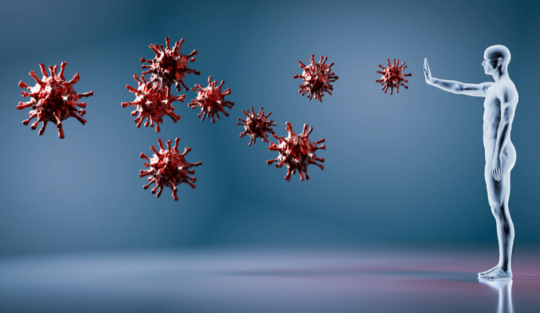 Characteristics of PCH
Unique supplementation formula backed by BPO™ theory
Made from non-genetically modified plants. No additives, artificial flavoring, and preservatives are used.
Uses patented phospholipid encapsulation technology to allow the active ingredients to reach intestines for optimal absorption.
Produced in well-controlled food-safety certified facility.
PCH Research Study Results
72% of participants of the research study have experienced improvement of their Cellular Health Index (CHI) after PCH intervention.
69% of participants agreed PCH intervention helped them to recover from long COVID.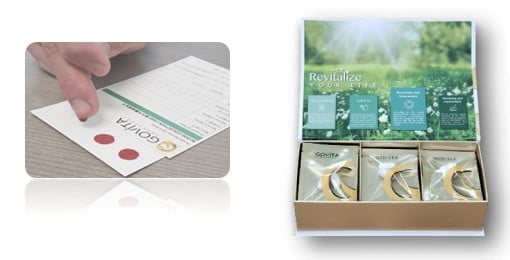 About PCH Plan
Cellular Health Index (CHI) Test with Post Covid Healer (PCH) 30-day personalized supplementation intervention (30 packs per box with a dosage of 1 pack a day).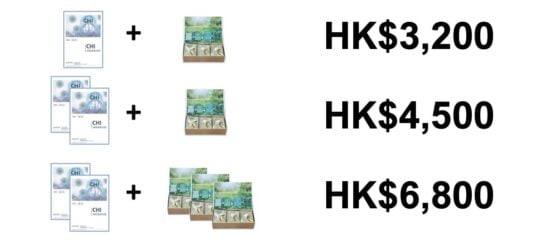 Recommended procedure:
1st step: First CHI Test – evaluate your current immune health
2nd step: PCH intervention – optimize your immune health
3rd step: Second CHI Test – track your health improvements
If you are interested to find out more, please, leave your contact details below, and we will be in touch with you shortly.